Sauk Centre Area ESTATE AUCTION
I am selling my home and will sell all of the following personal property.
Located 1.25 miles NE of Sauk Centre on US Hwy #71 then Right on Yellow Pine Drive, continue East and South a quarter mile to the Jennisson Home at 43721 Yellowwood Road, Sauk Centre, MN 56378
Saturday October 5th, 2019 beginning at 9:00 am.
This estate auction features a like new pickup, that has always been stored inside! And other equipment and tools in excellent condition. Everything has been well kept and is exactly what you are looking for! Plan on prompt attendance.—Estimated Auction Time is under 4 hours.
Unable to attend? The main items will available to purchase on www.Proxibid.com/Schultz (direct link below)
Make plans to attend now!
9:00 am: Good Tools and Equipment
Followed by Furniture and Household
11:30 am: Excellent Chev Pickup and Large Equipment with Online Bidding at www.Proxibid.com/Schultz available *see direct link below*
Followed by balance of yard and garden
PICKUP
2012 Red Chevrolet Silverado LS 4 x 4 Short box Pickup, 6.5 ft box with box liner, flex fuel, 2
Door, running boards, Leer topper, 17" tires, AM/FM CD Automatic transmission, V8 Vortec engine ALWAYS stored inside ONLY 29,463 miles! Nearly New! HARD to FIND!
2012 Red Chevrolet Silverado LS 4 x 4 Short box Pickup, 6.5 ft box with box liner, flex fuel, 2 Door, running boards, Leer topper, 17" tires, AM/FM CD Automatic transmission, V8 Vortec engine ALWAYS stored inside ONLY 29,463 miles! Nearly New! HARD to FIND!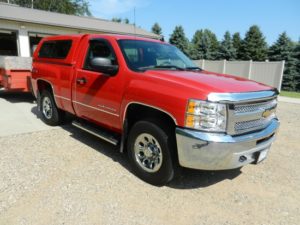 Midsota hydraulic dump box tandem axle trailer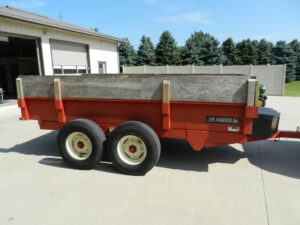 With electric lift, 14.4 ft x 6.8 6ft inside 16" tires
Great Timber 6 x 12 Cargo Trailer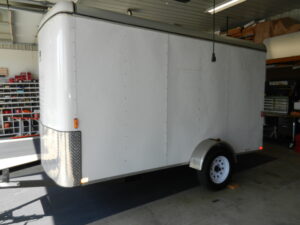 with 6' drop door, single axle, 6.6 inside H (Excellent Condition) stored inside
1998 DS Club Car Golf cart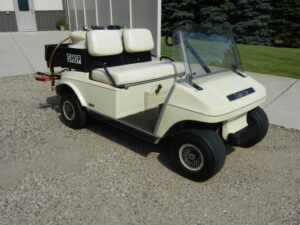 4 cycle 8 hp gas motor with 25 gallon yard sprayer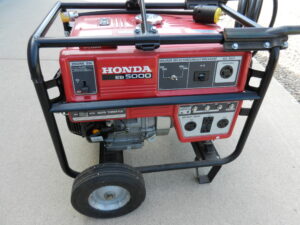 Honda EB 5000 portable generator (Like New)
Yardman 6 hp 22" push mower
Murray 5 hp 20" mower
JD MC 5 19 Bagger with blower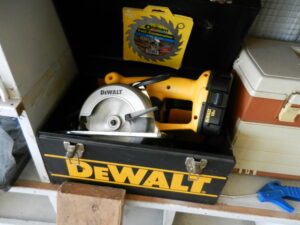 (Near New and Clean Tools)
Dewalt 18 Volt hand saw
Battery operated dewalt DW 960 angle drill, DC 410 grinder
DW 317 electric jig saw
(3) Dewalt battery electric drills with charger, batteries (2) are XRP drills bench vise
(2) Peak 6/12 battery charger
Schumacker battery charger
4" Swordfish bench vise
Northstar Pressure washer with additional sets pressure water hose and hose reel
WEN electric chain saw
Pro Tech 6" bench grinder
Peak 600 amp jump starter
Weller soldering gun
Kraft tech electric vibrating sander
Master force tool cabinet
Metal desk on roller cart
Clark portable air compressor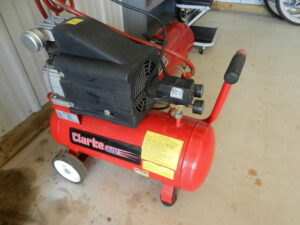 Guardian battery, grease gun
Sanburn portable air tank
Green wooden cabinet
Sockets, Gas torch
Misc hand tools
Combination wrenches
Sanborn portable Air compressor
CP & Cambell Hausfield ½ drive and ? drive air wrenches
3 drill bit indexes
Heat gun, Hudson pressure sprayers
2 ton hydraulic floor jack
2 jack stands
6 ft x 17.9 wooden cubicle shelving unit
Nut and bolt cabinet with inventory
Porter Cable air stapler
Creeper seat, 2 wheel dolly
SHOP SUPPLIES
Snow shovels, brooms, Scoop shovels
Clothing rack piping
Extension cords, Limb trimmer
Electric Black and Decker Hedge trimmer
Pruning trimmer
Keller 8' fiberglass step ladder
10ft Werner fiberglass step ladder
20 ft Aluminum extension ladder
Step ladder
Log chains, hanging brackets
Tie ratchet straps
Fuel containers, Mirrors
(2) 7.5 x 17 shop floor mats
(1) 6 x 12 shop floor mat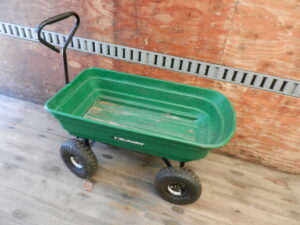 Rubbermaid 2 wheel – wheelbarrow
Lawn wagon , Garden hose
Long handled shovels, rakes, tools, etc.
Fimco lawn sprayer
Semi tarp
Brinly-Hardy broadcast lawn spreader
Lawn and garden Misc
Lawn thatcher
(2) Nelson water hose tractor
(2) garden hose wheel cart
Fire pit
Metal shelving
Post driver, T posts
Camper steps, Car ramps
Misc sheets of tin
Fishing rods, life vests, Owl decoys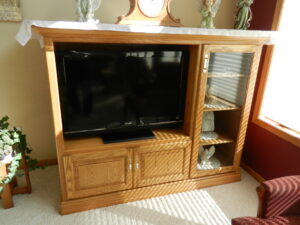 (Clean and in very good condition)
Large oak entertainment center 64" w X 54" H
EZ Boy Recliner
Lane upholstered recliner
Dinette table with 2 leaves with 5 chairs
Large extend couch 140 inches long, plus additional corner section
Lane green recliner chair
Lane green double recliner couch
Lazy Boy chair, Arm chair
40" Sony flat screen TV
32" Vizio LCD TV
26" Vizio LCD TV
38" Sanyo TV
Wood console TV, 2 lamps
Hide a bed, 5 drawer chest
Small wooden racks, magazine rack
Small stands, small wooden rocker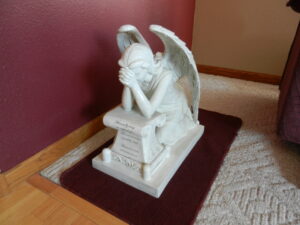 Storage cabinets
Folding table, Plant stands
Christmas decorations
Rainbow vac, card table set
Upright Vacuum cleaner
Firearm cabinet (no lock)
Miscellaneous Household
Metal shelving
Lawn chairs
2 campsite large recliner chairs
Large Angel statue
Flower stand, Wildlife prints
decorator trees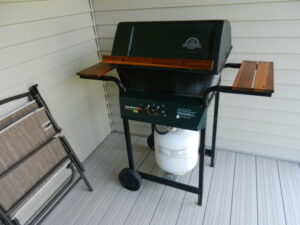 Frigidaire refrigerator/freezer
Chest freezer 27 1/2 " x 57"
2 small table top refrigerators
Small microwave
BBQ gas grill
B&D small fridge
Grill master gas grill
Nordic Track Solaris treadmill
2) aluminum KEND crosstown 7 speed bicycles
Trek 7 speed alpha lightweight aluminum bicycle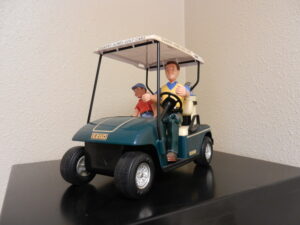 Collector toys
Case 15 x 19 cast iron Thresher Emblem eagle – reproduction
EZ-Go Nylint golf cart toys
1 man crosscut saw with painted farm scene
Metal shop office desk with office chair
Cannon copier
2 & 4 drawer file cabinets
Wooden gun rack
Online Bidding – Click Below To View Online Catalog
Can't make it to the Auction? Bid live online! Click on Proxibid icon for direct link to online bidding!
Peter Jennissen Estate, Marlene Jennissen, Owner
Schultz Auctioneers