Helping Mom & Dad
Supporting the Right Decision For Your Parents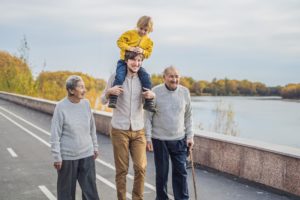 Some of the stress of moving to a new home, especially for elderly parents, is the unknown and unfamiliar. On the other hand, change can also bring improvements to lifestyles, such as improved health care, social living aspects, new facilities, new neighbors and more. We listen to family concerns and aspirations and help with the transition.
As a care provider or family decision maker in this process – you'll find it convenient to have one key contact to keep you informed on all the steps taking place in the move: from preparing to move, packing and selling household goods, selling a property, and relocating to a new residence.
We are your single-point of contact, and expert partner in the process. We will work with you to provide the best possible real estate, move management and downsizing solutions for your parents.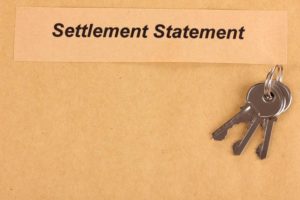 Settle and Estate with Confidence
A Trustworthy Support System
Settling an estate, especially from a distance, can be a time-consuming and complicated process, fraught with critical decision-making, heavy-lifting and legalities. But it doesn't have to be that way. Your timely partnership with Landmark's Downsizing and Estate Services can help you achieve this seemingly insurmountable task easily and efficiently. We offer integrated services to help minimize stress, increase returns to the estate, and streamline your process.
With Landmark's trustworthy support system, you don't have to take the brunt of all that constitutes settling an estate, and dealing with fragile family dynamics becomes that much easier when you have our expert advice to support decision-making and guide next steps.
Landmark Estate Service offers specialized estate services to assist you with your
project anywhere in Minnesota. It all starts with You, Your Home, The Land.
We offer:
Property & Contents Appraisals
Managing Sale of Additional Personal Property
Live / Simulcast Specialty Collection Auctions
Personal Property Online Auctions
Distribution of Assets to Heirs, Family and Friends
Coordination of Property Maintenance Tasks
Preparation of Property for Sale
Marketing and Sale of Real Estate
Seamless Communication with you throughout the process
A smooth transition and successful closing for you and your family
Get in Touch to Know More: 800.457.2967

Ask Landmark Downsizing & Estate Services
Do you have a question? Just ask
At Landmark Downsizing & Estate Services, we are here to assist you through your journey, whether you're buying or selling a home, downsizing, handling an estate, or looking for a complete moving management experience. Moving in general can be a stressful experience, so let us take the work off your hands.
If you have questions about any of our services, please feel free to reach out. Fill out this form or call us at 800.457.2967