120 Acres
Desirable Swanville Township
Farmland and Homesite / Recreational Property
Offered in 3 Parcels
120 Acres +/- Will Sell in Three Parcels, This Unique Property Features Desirable Productive Tillable Farm Land, A developed old Building Site, & Productive – Proven Hunting & Recreational Property. Great Location.
Section 36, Swanville Twp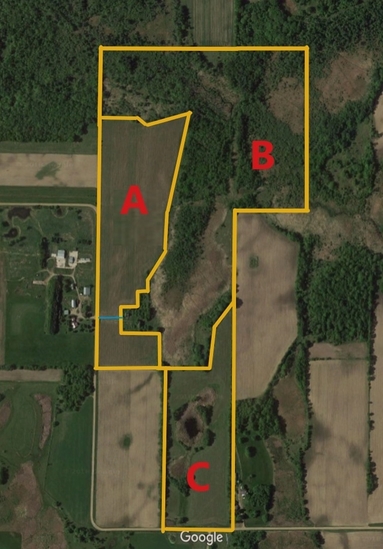 30 Acres with 27.5 Tillable Acres of Good Upland Field
69.2 Acres of "Possibly the most proven abundant deer and turkey habitat in Central Mn!"
Providing Excellent Hunting and Recreational Land also
including a redevelopable older farmstead building site, with a 12
inch irrigation well. (Former Eddie Retka Building site)
Well information is available in the picture gallery below, there is also a dug well with cement curbing and a pump on top of it.
Building site being sold as is and includes all debris as viewed. Well pump and whatever is beneath is the responsibility of the buyer.
22.5 acres with 14.5 acres of field and 8 acres wooded wetland and pond and good potential home site.
ONLINE REAL ESTATE AUCTION
CLOSING 6:30 pm Tuesday Evening March 26th, 2019
Online Bidding – Click Below To View Online Catalog
42 Acres good Field
70 Acres Proven Excellent Woodland Hunting with home site and irrigation well
Several Excellent potential home sites
Great Country Location
Easy Commute to St. Cloud & Little Falls
Located
1 mile West of Elmdale and 1 mile North on Morrison County #1 (Dove Road) Then left and West 1 mile on Candle Road to the beginning of the property. Then right and North ½ mile. The parcels are on the East side of the Road (Follow Signs)
OR
1 ¼ Miles East of Upsala on #238, Then Left and North 2 1/2 miles on 55th Avenue, Then right and east on Candle Road a ½ mile to curve and South (Property Parcels are on the left or East side along Candle road)
(Follow Signs) Property is Marked
Parcel Acerage Provided by Survey
Out of
PID# 31.0450.000
PID# 31.0452.000
PID# 31.0449.000
PID# 31.0451.000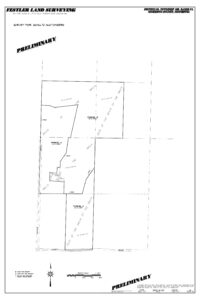 $1,000 / Acre Minimum Bid
Property Sells Absolute at Minimum Bid or above
The Opportunity is Yours!
Be prepared to purchase this Excellent Farmland property
Auction Closing: 6:30 pm Tuesday March 26th, 2019
10:30am – Noon Saturdays March 16th & 23rd, 2019
Or by Appointment
OR You may view the property at your own leisure
Please be respectful of adjoining properties
CASH,
$7,000 Non Refundable earnest Money per parcel
Remaining Balance Due on Closing on or before May 1st 2019
2019 Real Estate Taxes all paid by seller
Or Contact Mike Schultz 800.457.2967
Cell 320.232.0850 for info
Make your plans now to View, Bid and Acquire this Excellent Property!
Public is asked to respect the family's privacy and direct all inquiries to Schultz Auctioneers – Mike Schultz 320.232.0850
Richard Liffrig Revocable Trust, Owner
Landmark Ag division of
Schultz Auctioneers
800.457.2967
Mike Schultz, CAI 320.232.0850