OUTSTANDING FIREARM AND MILITARY COLLECTION AUCTION
Thursday September 7th, 2023
2:00 pm – Doors open for viewing
 4:30 pm – Start of Auction IN PERSON and ONLINE
Located in the Banquet Room of
Directions:  5 miles East of Little Falls on #27, Then left an North 2 ¼ miles on #264 (Game Farm Road) to 16543 Game Farm Road, Little Falls, MN 56345
"Schultz Auctioneers is honored to present the 40 year Richard Kloss Outstanding Collection of Rare and Vintage Firearms and Excellent WWII Militaria. Rare Swords and Daggers, Firearms, Sporting Collectables and much more.  You can participate IN PERSON or ONLINE!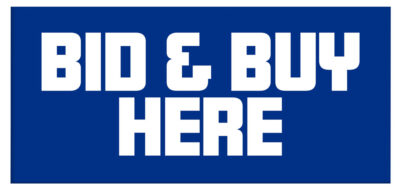 FEATURE FIREARMS

High Grade  RARE German Handmade, 20 gauge over and under, shotgun, unmarked– Attibuted to Sauer & Sohn, Krup-Laufstahl bbls,  Nazi proof marked, Serial# 2962, highly engraved hunt scenes, Horn trigger guard, leather sling, ivory sight, 2  shell holders in stock  "liberated" By US 3rd Army Tank Commander in Germany. – Heirloom Quality!

Henry Repeating Arms, Morrison County, MN, USA y Engraved  22 Cal. Lever Action Rifle 3 of 25, engraved, , Morrison County, State of Minnesota,  USA

Winchester Model 94 AE XTR Cal 30-30 Win. Ducks Unlimited Canada, 50 years of Conservation
World War II Collectables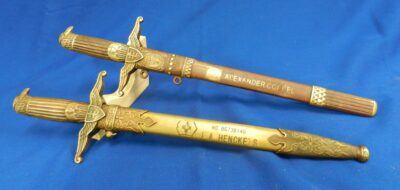 League of German Huntsman Hunting knife, Manufactured by Alex Coppel- Solingen- Marked 1944, National Eagle, and with Nazi Eagle & wreath Tip of sabor, A special Presentation item, one of a kind!
1932 J. A. Henckles Soligen military dagger
A. Henckles military dagger
 German, Army officers Dagger
 German, Miniature Army Officer Dagger
German Airforce (Luftwaffe) Oficer Dagger
German, Police sidearms (Dress Bayonet)
German SA Service Dagger
German Military Knives-Airborne (2 each) 
Hitler Youth hunting knife ( 2 each)
Miniature of German Bayonet
2 German Helmets
Swords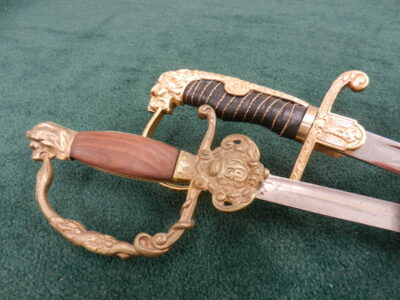 Model 1860 Calvary Saber, 37' Blade and scabbard, full original grip and wire wrap, No markings, on saber or scabbard. The initials "CSA" (Ie Confederate States of America) is stamped on the brass hand guard
1852, Officer, Naval Sword, Model 29' blade etched with NSN, Flag, and , scabbard in excellent condition, 
1860, U.S. Staff & Field Officers Sword, 30' blade
Spanish-American War era Sword, 32' blade, brass cross holt, round ball on top of handle
US Civil War, Medical officers Sword, with Scabbard
Nazi Sword with lion head with red glass eyes, blade 33 ¼' made by PUMA, Salinger, swastika and eagle on hilt
Stalin WWII Sword with eagle head
"Samurai", WWII Japanese, NCO level, Katana, 28 ½ blade, Serial#59637, Metal ScabbardJapanese Sword or saber
Japanese dress Sword, brass handle and knuckle guard, blade 32 ½, blade not in good shape
German Sword NCO level dress sword
German Imperial Sword,  lion brass head blade 27', Metal scabbard
French Sword/bayonet,  dated 1872, blade 22 ½", metal scabbard
BAYONETS
1875 French Bayonet with Sheath
1918 Remington Bayonet
Butcher Bayonet with sheath
German Bayonet with Frog and knot
Werk German Sawback bayonet with sheath
German Swiss Bayonet
Italian Bayonet
Japanese Bayonet with sheath and frog
Vintage Military Machete
German Butcher Bayonet
Wolf Head machete
RIFLES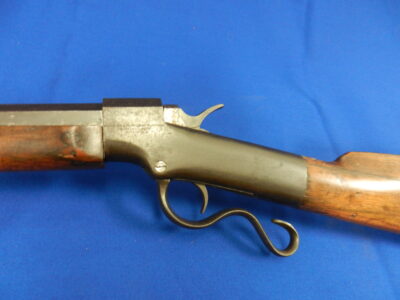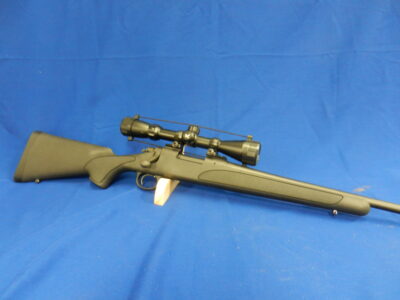 Ballard Rifle, Single shot, 24 inch barrel, No. 38, manufactured by Brown MFG Co. Newburyport, Mass. Ballard Patent Nov 6, 1861, Cal 38 Center and rim fire, Serial #21093
Model 1884 45-70 U.S Springfield Trap door, rifle
Winchester Model 94 Col 30 WCF, 20'barrel Serial# 1500516, Manufactured 1948
Remington, Model 14, Slide action, Col 32 Remington, Serial#62814, 18.5 inch barrel
Winchester, Model 1892, Cal 25-20 WCF, Serial# 594058, MFG 1917.
Marlin Model 92, 32 Rimfire + Centerfire, Lever action, Hex barrel, Serial# 428409
Remington model 700, 243 Win cal, bolt action synthetic rifle, with Remington 3-9X-40 scope (new)
Harrington and Richardson, Topper Model 158, 30-30 Cal, 
British Sniper rifle, Pattern 14 (P14), FRA, Serial #381272, Sporter
SHOTGUNS
Richards, hammers, side by side, double barrel, 10 GA. 
Hartford, Firearms Co. open hammer, Side by side double barrel 12 GA. 
Remington Arms Co, Open hammers, Side by side, double barrel 12 GA. 
Remington Arms Co., side by side double barrel 12 GA. Barrel shortened to 22 inches, 
Eagle Arms, Double Barrel, Side by side, 16 GA., made in spain
HAND GUNS

Thompson, Contender, equipped with external firing pin selector, 45 Colt/410 GA, 
Ruger, Wrangler, 22 Cal, New In Box, Never Fired!
Smith and Wesson, 38 Cal, Pistol lemmon Squeeze
Smith and Wesson , 5 inch barrel, Model 10, Military and Police, 38 Cal Special, 6 Shot revolver, 
Harves Firearms Co. 22 Cal, double bbl Western Darrenger Made in Germany, 
FIE, Little Ranger 22 Cal, 3 inch barrel, In Box
Hi Standard, double Nine, Cal 22, 9 shot, revolver, Serial# 1024730-W-104
H & R Double Action, Model 1905, 32 Cal, Serial#25108
Iver Johnson, 32 Col 5 Shot revolver Serial#K10901
        Smith & Wesson, Model 12, Airweight 38 Special with Military Holster- 
32 Winchester Revolver,  Made in Spain, Made 1925, 
Colt 1860 Army 44 Cal Cap and ball, top of barrel, "Address Col Sam Colt, New York, U.S, America", Poor Condition
American Double Action, cal 38 Smith & Wesson, 
U.S Revolver Co. 32, 
Harrington & Richardson Arms Co Cal 22, 
22 SLIDE ACTION RIFLES
Winchester, Model 1890, 22 Cal long, Second Model takedown, 
Winchester, Model 1903, 22 Cal Automatic Caliber RF
Winchester Model 1906, Standard Model, 22 Cal. 
Remington Model 6, 22 Cal 
Remington Model 12, 22 Cal, side action, 
Reminton, Model 12, 22 Cal rem special, 
Remington, Model 12, 22 Cal side action, hex barrel, 
Remington Model 12, 22 Cal Slide action. 
Remington Model 550-1, Cal 22 Auto, 
Remington Model 66 22 Cal LR only, all brown Nylon, 
Remington Model 4, Single Shot, 
Henrry Repeating arms, Minibolt 22 LR, Like new
              Marlin, Model 38 22 Cal, Takedown, hex barrel, side action, 
Savage arm, 22 LR Bolt action, 
Stevens, Model 70, Visible loading repeater, 22 Cal, Pump 
, 
KNIVES 
US navy knife
Case XX Ranger Fighting knife
German WWII fighting knife
W 49 Western knife
MK3 US Navy Seal knife
WWII Theater knives
Sheffield knife
Sheffield fighting knife
Lineman's kit
Very Rare Sheffield fighting knife
Trench art knife
Kabar knives 
Numerous Hunting knives with sheaths
Western, Case, Schrade  Walden, Imperial, Kinfolks
German Solingen, Sharps, Olson
Ireland, Roker, German Schmidtz
Swagger Stick with mastiff emblem
US & German Military whistles
Miniature German officers officer dagger
RAIL ROAD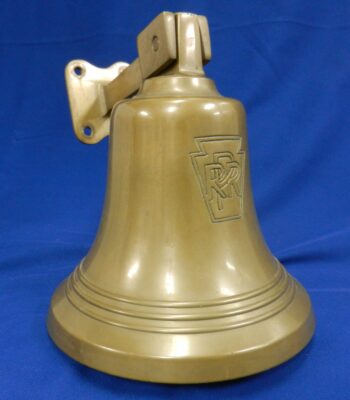 9 ½ inch Pennsylvania Rail Road Brass Bell
C & NW Railway paddle lock
Soo Line RR lock
Marked RR wrenches
Soo Line Spike hammer
COLLECTABLES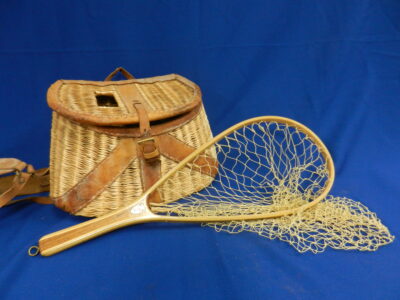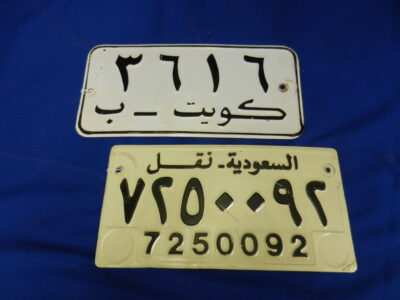 Vintage large Voyagers Canoe Paddle
Several Sword Canes
 (2) Nazi Helmets
WWI Helmet GI Helmets
(2) Arabic License Plates with numbers (brought back from Desert Storm)
US Handgun holsters
JP Coats Spool Cabinet
(2) Fly Fishing Creels
Bear Paw Snowshoes
Rawhide Native Drum
Old Automobile Steering wheel
Vintage logging chain
Iraqi trench shovel
(3) Vintage broad axes
14 pieces of Sterling Silverware
1866 Winchester Yellowboy receiver
1923 license plates
VINTAGE AMMUNITION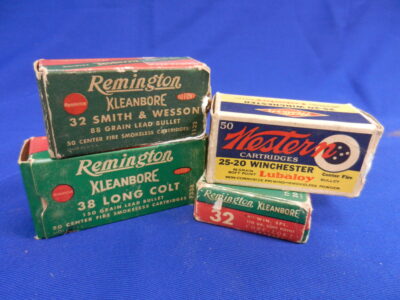 Remington 32 Cal, 38 Long Colt, 32 Smith & Wesson,
Winchester 25 auto, Remington and Winchester 22 ammo,
Western 38 S & W
25-20 Winchester
Remington 35 cal, 32 Colt Police Positive, 
Bricks of Winchester 22 ammo
… And others!
 VINTAGE BB GUNS
Approximately 50 Vintage BB guns –  BB Handguns  – all brands 
Vintage cap guns
"AND MANY MORE ITEMS!"
TERMS & INFO
Cash or Credit Card, 10% Buyers Premium
All NICs Checks and Firearm Transfers will be handled by Shooting Sports, 21845 MN-27, Little Falls, MN 56345
The Richard Kloss Collection
SELLS at AUCTION!
Presented by Schultz Auctioneers