Saturday August 26th, 2023
LIVE AUCTION  ONLY
10:00 Real Estate
10:30 Machinery & Collectables
Directions:
Located Midway between Freeport and St Rosa just off of #11 being 3.8 miles North of Freeport on #11 then Left on Long Lake road ¼ mile
OR 1 mile East of St Rosa on #17, Then right and South 1.3 miles on #11, Then right on Long Lake Road ¼ mile to
40884 Long Lake Road, Freeport, MN 56331
Property Sells in AS IS CONDTION!
Terms: Cash Sale
$10,000 Non Refundable Earnest Money
Closing On or Before September 29th, 2023
Property Preview
5:00 – 7:00 pm Wednesdays August 16 & 23
10 am – Noon Saturday August 19th
______________________________________________
The Stangler Family has lived here for nearly the past 100 years. Tom was born here. They have raised their families here on the farm. And they have been great neighbors. Tom & Lucille have decided to sell the family farmstead and are now moving into Town, Make your plans to Purchase this Charming 20 Acre Farmstead in a desirable location. 10 AM  Saturday August 26th, 2023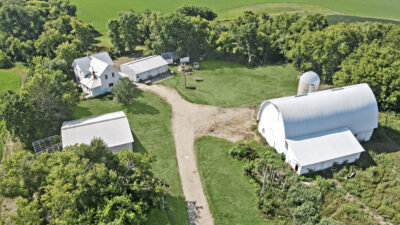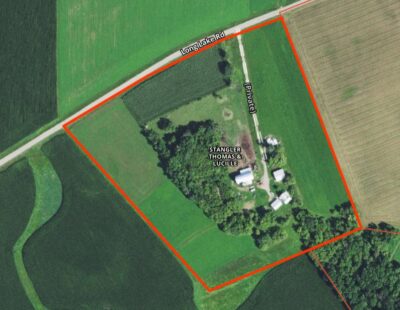 20 Acre Farm Real Estate
Attractive Hilltop Building Site with 12 Tillable Acres, Pasture and Windbreak
Older 4 bedroom 2 story home
Good 33 X 70 Round Roofed Barn
40 X 41 Cemented Shop
28 X 40 3 stall cemented garage
36 x 60 Older Quonset

This a tremendous Opportunity to acquire a Very Desirable 20 Acre Hobby Farm on an Excellent Setting! Close to I-94 in the Country between Freeport and St Rosa! 
TRACTORS & Vintage  Machinery
John Deere 170 Skid Loader, shows 2629 hours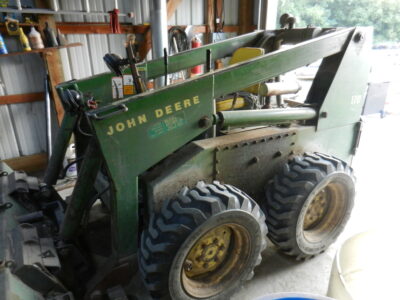 Super 88 Oliver Diesel Tractor, wide front, good rubber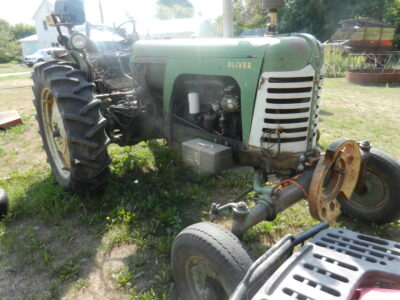 Massey Harris 444 Tractor, wide front, fenders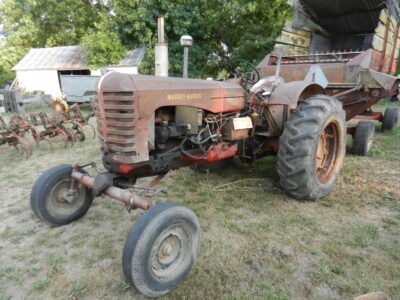 UB Minneapolis Moline Tractor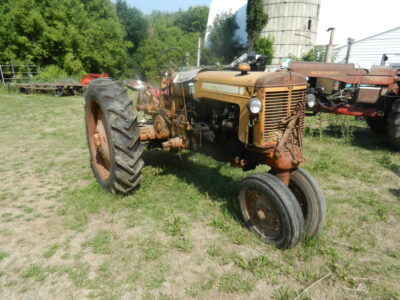 8N Ford
Full Line up of Older and Vintage Machinery
3 Point Round Bale Fork
Vintage Steel Wheel Milk Can Cart
4 Rolls of Barbed Wire
Ford 3 Point Adjustable 6′ Grader Blade
3 Point Sno-Prince PTO Snow Blower
Howse 5′ 3 Point Rotary Mower
International Trailer Type PTO Sickle Mower, 7′ Cutter Bar
Kovar 4 Section Pony Drag on Cart
Papec Silage Blower
5 Wheel Side Delivery Rake
International Harvester McCormick 1 Row Silage Chopper
Fox 1 Row Silage Chopper
Snoco Bale Conveyor on Transport, 48′
Vintage 4 Bar Side Delivery Rake, Steel Wheels
(2) Round Bale Feeders
8′ John Deere Wheel Cultivator, Hydraulic Lift
4 Row Front Mount Corn Cultivator
Farmhand Front Unload Silage Box, Gehl 900 Wagon Gear
Comet 2 Place Snowmobile Trailer
Metal Flare Box and Wagon
Metal Bale Kicker Rack with Electric Wagon Gear
      And much more!
VEHICLES
(2) 1948 International pickup bodies for project trucks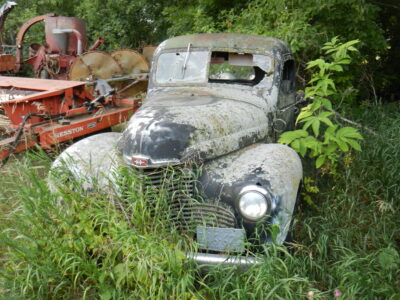 1963 Ford Pickup w topper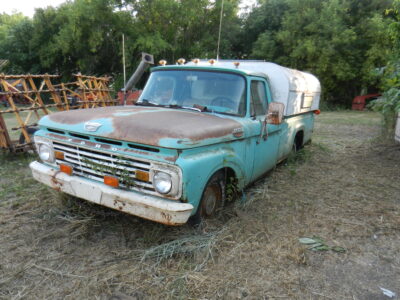 1998 Mercury Sable 4 door station wagon, 3.0 V6, 219k miles showing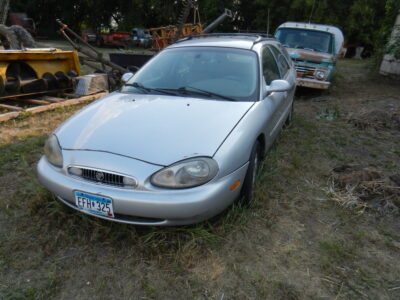 1992 Ford F150 4 X 4 Pickup, 6 cyl w stick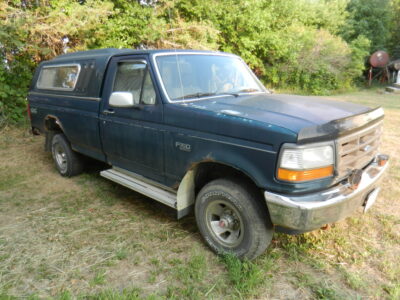 1978 Plymouth 4 door Fury Salon Sedan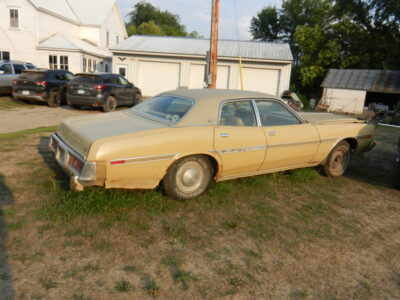 GROVE MACHINERY & SCRAP IRON
YARD & SHOP
Polaris 400 Explorer 4 X 4 1988
Husqvarna YTH 22V46 Lawn Tractor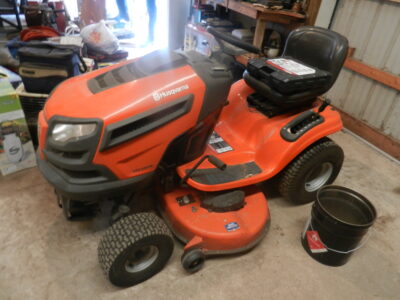 400 Suzuki ,   Suzuki 100 CCI Motorcycle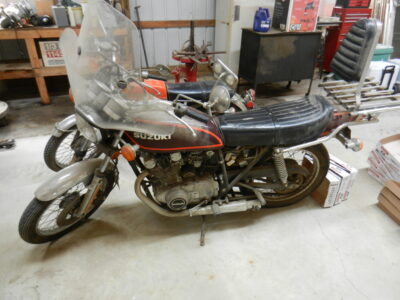 Several Older motorcycles and more!
Large amount of tools and equipment in Shop and 3 stall garage too numerous to mention including:
6.5 Horse Power Swisher Walk Behind String Trimmer
Murray Push Lawn Mower
Stacking Tool Boxes on Wheels
Pro-Tech Tablesaw
Parts Washer
(2) Gas Powered String Trimmers
Toro Snow Pup
Poulan Pro Gas Powered Chainsaw Branch Trimmer 8′ Shaft
028 Woodboss Stihl Chainsaw
(2) Steel Wheels
Engine Lift
4'x12′ Metal Work Bench on Wheels
Hydraulic Floor Jack
Assorted Push Lawn Mower
Long Handled Garden Tools
Shop-Vac
Nail Magnet Cart
Aluminum Folding Step Ladder
Echo Chainsaw
McCulloch Chainsaw
2 1/4 Ton Floor Jack
Maytag Ringer Washer
Assorted Shop and Hand Tools
Jari Sickle Mower
Farm Collectables and Primitives
A large amount will surface, who knows what you find!
Iron 5 x7 ft Jail Cell
Red Wing Stoneware
Lanterns, RR Caboose
Wood Stove w Ornament
vintage shop tools
Tube floor radio
Hamms light
Cowbells
Neon Sign Frame
Large Anvil
3'Cement Eagle
Green Wainscot Cabinet
Many collector oil cans 1 quart to 5 gallon etc.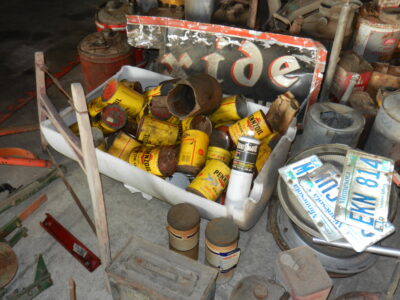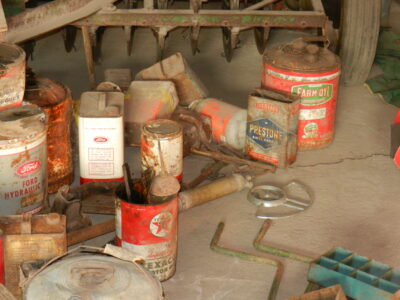 615 Wayne Visible Gas Pump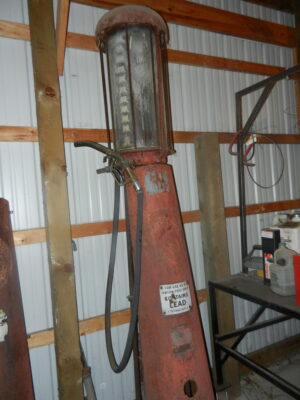 Tom & Lucille Stangler, Owners
Contact Mike Schultz 320-232-0850 for more information!